Welcome to the DATE 2020 two-day initiative on autonomous systems design - Automated vehicles and beyond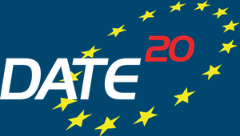 The DATE initiative on Autonomous Systems Design (ASD) is a two-day special event at DATE, the leading European conference on embedded hardware and software design. It focuses on recent trends and emerging challenges in the field of autonomous systems. Such systems are becoming more and more integral parts of many Internet-of-Things (IoT) and Cyber-Physical Systems (CPS) applications. Automated driving constitutes today one of the best examples of this trend, in addition to other application domains such as avionics and robotics.
The ASD initiative is organized as a Thursday Special day and Friday Workshop day to constitute a two-day continuous program covering architectures and frameworks for autonomous systems, adaptive techniques for managing software and environmental uncertainty, and formal verification methods for safety assurance in machine learning algorithms. The main areas of interest include but are not limited to the following:
embedded and cyber-physical systems platforms that implement and execute the autonomous system functions including aspects related to their architectures, hardware, software and communication,
the design of autonomous systems including processes, modeling, optimization, verification, validation, and test,
all aspects of dependability in autonomous systems design including, but not limited to, functional safety concepts, fail-operational systems design, functional safety for applications with machine learning, safe and secure adaptions and updates, autonomous systems security,
case studies of autonomous systems design using innovative architectures, methods and tools.
This year, we will have a keynote speech by Pascal Traverse from Airbus.
Thursday Special Day
The special day on Thursday consists of regular sessions discussing novel technical contributions, hot topics and emerging challenges in the field of autonomous systems. Submitted papers will undergo a peer review process and accepted papers will appear in the DATE conference proceedings.
Friday Workshop Day
The workshop day consists of interactive and working sessions involving methodologies, application kernels and models,software tools and industrial challenges. All accepted papers will be published in Dagstuhl's OpenAccess Series in Informatics (OASIcs), free and open access online proceedings.
Keynotes
Keynote 1: Autonomy: One Step Beyond on Commercial Aviation
Pascal Traverse, General Manager for the Autonomy Thrust, Airbus
Summary: Autonomy is in the air: on one hand, pilot shortage is looming; on another hand technologies are maturing, pulled by the automotive market. In this context, Airbus is building a concept airplane from a blank sheet with the objective to improve human-machine teaming for better overall performance. Foundation of this new concept is that when they are made aware of the "big picture" with enough time to analyze it, humans are still the best to make strategic decisions. Autonomy technologies are the main enabler of this concept. Benefit are expected both in a two-crew cockpit and eventually in Single Pilot Operations.
Speaker Bio: Pascal is General Manager for the Autonomy Thrust at Airbus. A "thrust" represents a top technical focus area for Airbus. The General Manager creates a vision, coordinates R&T activities with the objective to accelerate the increase of knowledge in Airbus. Before his nomination last year, Pascal was coordinating Airbus Commercial R&T activities related to the cockpit and flight operations. Earlier in his carrier, Pascal participated in the A320/A330/A340/A380 Fly-by-Wire developments, certification harmonization with FAA and EASA, management of Airbus safety activities and even of qualities activities in the A380 Final Assembly Line. Pascal has Master and Doctorate's degrees in embedded systems from N7 and conducted research in LAAS and UCLA.
Contact
If you have any questions, please contact us.
Previous Events
DATE workshop on Autonomous Systems Design ASD 2019